Eating her Toenails
5 years, 9 months ago
Comments Off
EEEWWW .. he eat her TOENAILS and the dirt from under her TOENAILS!
the toenails of the METAL-GIRL Tina. The toenails of her sweaty feet after waering GOTHICS BOOTS all day long.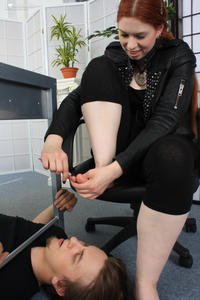 Tags: Gothic, toenail eating
This entry was posted on Monday, July 23rd, 2012 at 2:17 pm
You can follow any responses to this entry through the RSS 2.0 feed.